Published at 2019, November 22th
Is Black Friday harmful for the environment? How can it be more ecological? Does it have any other meaning besides loud and shinny consumption solicitations and great shopping deals? Yes, it has.
When Is Black Friday 2020?
Black Friday always falls on the Friday after the annual US holiday of Thanksgiving, celebrated on the fourth Thursday of each November. In 2020, Black Friday will take place on Friday, November 27th.
Black Friday Reflects An Entertainment-Focused Culture
Cultures are changing – with all the pros and cons that come along with our increasingly globalized society. And while in some places traditions are being lost, others are being re-invented or replaced by new ones.
This is in any case what's happening with the American Black Friday that's now the best time for shopping discounts all over the world.
But also with the Brazilian Carnival celebrated in cold places with little and Summer clothes. Or with the cultural appropriation of the Indian Holi Festival to Colour Runs all over the world – often not considering and sometimes disrespecting its deeper, more divine side.
You and I can see them, read about them, hear them, smell the outcomes of these traditions. However, questioning how these traditions have started, who started them or what they truly mean is not so common these days.
In this way, without minding much with what we've inherited from our ancestors and why, we often naively jump into these traditions and play an active part in them.
Perhaps it is exactly because we have lost track of why we do what we do that our societies and the environment are going through such hard times.
Perhaps if you and I knew the whole story, we wouldn't get seduced by consumption deals that try to help us get some kind of meaning.
But there's a story and a human side behind Black Friday. One particularly relevant to know today, in a time consumers are increasingly looking for transparent and sustainable brands.
Black Friday History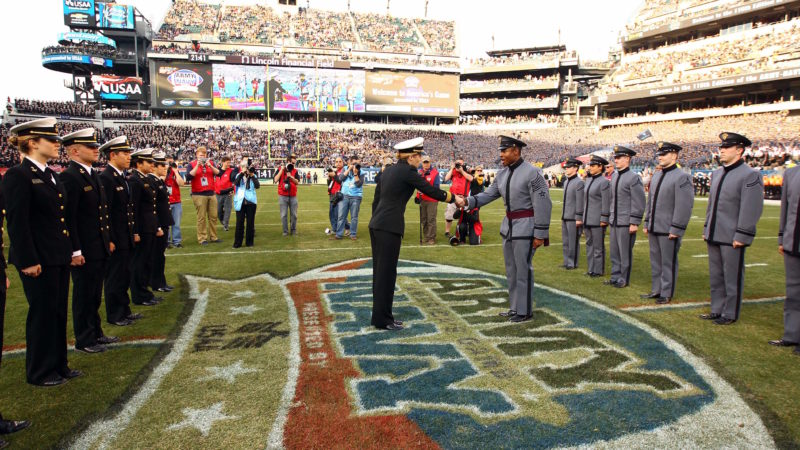 The first recorded use of the term "Black Friday" was applied to the financial crisis of the crash of the United States' stock market in 1869.
However, the Black Friday you and I hear about today, rather than symbolizing this market crisis, is usually about sales and therefore, there's a different story to be told.
In fact, History shows that the term was coined by the Philadelphia police who could not take the Friday after Thanksgiving off and enjoy the long weekend.
Because of the Navy-Army football game that took place in Philadelphia on this same Saturday after Thanksgiving every year, suburban shoppers and tourists flooded into the city in advance.
This meant the police had to do extra-long shifts to deal with additional crowds, traffic, and shoplifters – an understandable Black Friday for them.
Another story that's told is that shops and sellers used to write their finances with a red pen when they were in debt or with a black pen when they had some equity.
So when these people came to town to watch the match, merchants started selling more than usual. Accountability sheets would go black as sales increased – or so the story goes.
Bank Cards Ready, To The Shopping Mall, Go: Black Friday Today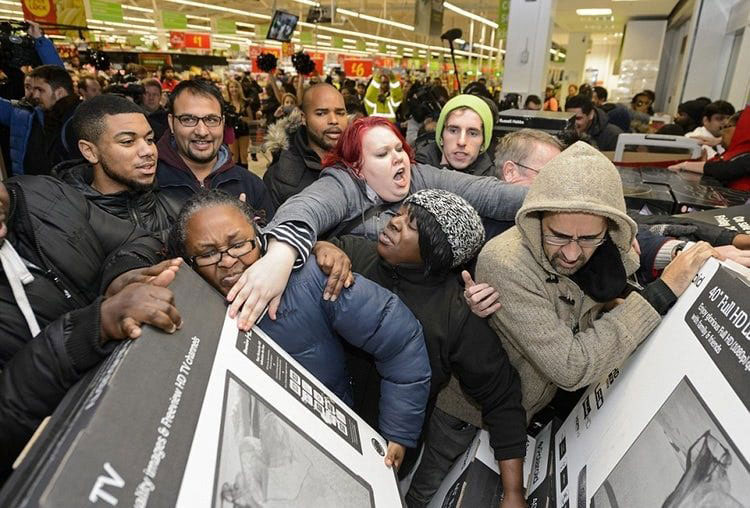 In any case, even if you weren't aware of the Philadelphia story, huge discounts attracting many buyers to huge queues outside shops and malls are hardly something new. Although this year, with the coronavirus crisis, we'll likely see a different scenario.
Anyways, the truth is that Black Friday and the weekend that follows mark the start of the shopping season for Christmas for many people.
Great deals under nearly impossible to miss marketing campaigns end up creating a call to action and a sense of urgency that makes consumers buy by impulse things they don't necessarily need.
Nowadays, besides the Black Friday, there's even the Cyber Monday.
Thanks to tech developments and online sales, the Monday that follows Thanksgiving is now equivalent to exclusive online deals and discounts from the largest tech retailers.
The Black Friday Is Seductive. But It Is Harming the Environment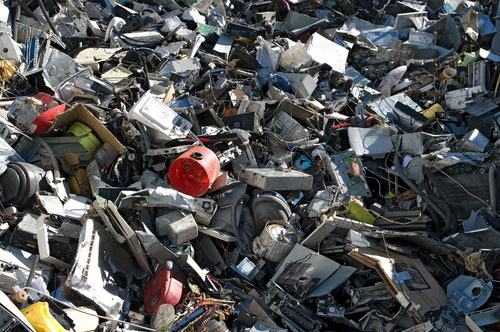 For those who don't have much purchasing power, and even for those who have, being able to buy something they truly need at a discounted price is obviously a benefit.
The problem doesn't necessarily lie here. Rather, it is the mass consumption of unnecessary and/or unethical goods that need to be addressed.
Clothes from fast-fashion retailers that don't last and whose industry is very polluting.
Plastic toys in a time where it's negative effects appear to have no end.
Or electronic devices people don't need that quickly end up contributing to huge amounts of e-waste that is not recycled and pollutes the environment.
Moreover, these devices also have the can also potential to intoxicate the people living close to places where they get disposed of.
These are some of the most sold products during this season: and as we've just briefly seen, they come at a cost.
In the end, consumers, by their act of buying, send a message to retailers (who send it to transformers, producers, and extractors), that they'll need to sell more, transform more, produce more, extract the Earth more… No wonder supply chains cause 90% of companies' environmental impacts.
Another issue has to do with online sales.
Getting deliveries to arrive straight home at low (or even free) costs is surely a nice commodity. And probably one of the reasons why consumers are increasingly adopting online shopping habits.
Nonetheless, as suppliers favour speed over efficiency when they make deliveries – due, among other reasons, to less loaded trucks covering less optimized routes -, this often ain't a sustainable idea.
In fact, the University of California found that two-day shopping means a larger carbon footprint compared to slower options shipped over a week.
From Black Friday To Green Friday: Sustainable Behaviours
Consume less and take only what you really need. Easy, right? Not only during the Black Friday season but throughout the year.
And if you need some inspiration on how less can mean more, take a look at the minimalism lifestyle and check whether or not it resonates with you.
Purchase experiences over products – and start doing right away during this Christmas time. I put together a list with 10 ideas for ecological and ethical gifts that I believe to be useful.
But if you need to shop consumer goods, keep in mind the importance of helping local and small businesses. And if you can get there using your bike, walking or using public transport, even better.
If you're buying stuff online, be patient and say "no thank you" to the quick, environment-harming, deliveries.
And if you can, try to buy second-hand products and help extend the lifecycle of products that would otherwise go to "waste". And don't think about as something dirty of old-fashioned: it is super trendy nowadays!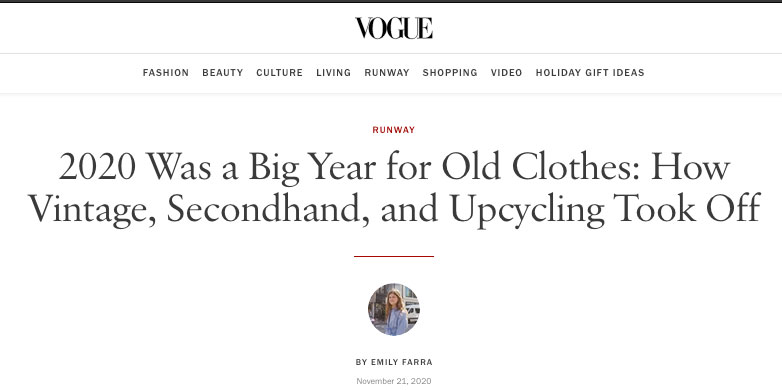 Buying upcycled or recycled products is also a good and sustainable idea. And so is buying from sustainable sources with certifications that proving it: from FSC (paper) to Fairtrade (cacao or coffee) or RSPO (palm oil) – there's a whole world of certifications and labels to be discovered.
At the same time, why not letting stores and brands know you're more interested in quality and long-lasting products than in explosive discounts?
Or in having a discount per year you can activate whenever you need it the most so you can do a more thoughtful decision?
Relationships go both ways and even if you're not really asked: spam customer support emails and share your concerns with the brands you identify the most with.
Patagonia, for instance, donates all its Friday profits to grassroots working on environmental protection.
REI closes its doors and encourages employees and customers to enjoy the day outdoors in nature.
And there are surely many different approaches that can be developed and implemented.
As marketing campaigns try to get consumers to make impulsive purchases, it is important that you and I ask them to have more conscious and responsible behaviours.
This was a long list hey? Yeah, and you don't have to do it all or even try to! But let me just challenge you to read Bregman's Yes, it's all the fault of Big Oil, Facebook and 'the system for a better understanding of how much of an impact one individual can have.
Conclusion: The Need To Rescue the Human Side of Traditions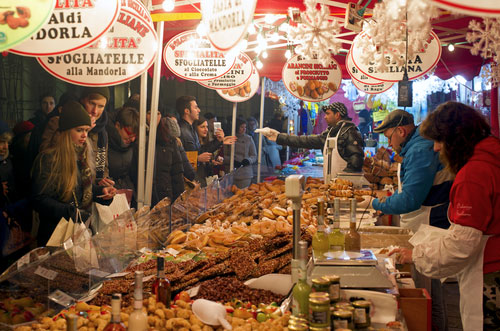 Not so long ago, when shopping was more decentralized and online sales weren't around, traditions had a different kind of meaning.
Face to face sales, interacting with local street vendors, small sellers, and other shoppers, often in outdoor environments, brought a feeling of connection, community and belonging.
Nowadays, online sales mean the only physical interaction shoppers can have is with the mail delivery officer (besides Zoom calls, of course!).
And even if you and I actually go shopping during a Black Friday, we will likely find a chaotic environment and people with lots of adrenaline and in a rush to get their hands on some product before it goes out of stock. Not that much of a sense of connection and interaction, hence.
Even other traditions like the Oktober Fest, originally from Munich, Bavaria, had a strong connection not only among people but also with the natural world.
There used to be tree climbing contests and horse races (horses still go around the city though, together with local people using old clothes). But in many other locations where the Festival is replicated, it's only about drinking craft beers and conversations in small circles.
In the end, it's easy to lose track of what traditions used to mean: not only time for shopping but also to interact, get together and meet new people, many times outdoors.
Ultimately, as Simon Sinek puts it, the feeling of a new "material toy" only brings a short-term sense of satisfaction. A long-lasting feeling of fulfilment and joy comes when we get the chance to have meaningful interactions with others.
Image credits to Christmas on Shutterstock, black on Shutterstock, green on Shutterstock, Drivepedia and Billypenn
[revised in November, 23, 2020]