Published at 2018, December 17th
Consumer expectations are changing and quality and affordability aren't all that matter. Companies' social and environmental practices are also being closely watched. Brands that want to thrive in the future need to adjust to their stakeholders' expectations by finding their collective purpose and communicating it well. Let's find out about the expectations of today's consumers.
Companies That Are Authentic, Transparent And Have A Purpose
Some companies bet on business strategies focused on (low) price. Others choose to have higher prices instead and deliver products with higher quality.  There are still the ones that bet on developing and marketing unique products for different customer segments. These are widely recognized business strategies but there's one thing that they don't truly consider – that brands' purposes, beliefs and how they put both into practice are now re-defining companies chances of success.
A recent survey from Accenture shows that consumers are paying real attention to how companies' position themselves regarding social & environment issues. If there's a match between both sides (company and customer) purposes then the consumer will engage with the company and feel part of the corporate tribe. If there's no match, 42% of consumers will step away from the brand and 21% will most likely never come back and won't give these companies a second chance.
Accenture's study brings out data showing that transparency and authenticity are becoming increasingly important. Why? Because they allow consumers to understand and eventually identify themselves with the companies' values – which helps them decide whether they're buying for them or not. In fact, in San Francisco, 69% of the surveyed people said their buying decisions are influenced by brands' ethical values and authenticity and 72% said they were buying goods and services from companies with beliefs similar to theirs. And what kind of values are American citizens looking for? 67% said they expected companies to stand up for social, cultural, environmental issues.
Consumers Are Increasingly Caring About Corporate Responsibility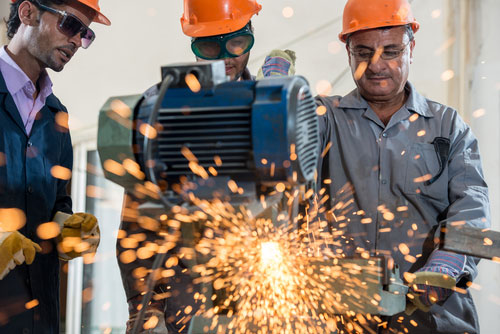 Consumers Care About Transparency
It's not new that a revolution in which clients are "demanding" for honest and straightforward information has already begun, making organizational transparency a very important factor to consider and work on to better engage consumers and other stakeholders.
But what are the benefits of companies that are open, communicate their business's goals, performance, and operations across the value chain and show their vulnerability? They create a higher trust, increase brand loyalty and leave consumers more willing to pay higher prices and to try out new products, according to a Label Insight Transparency ROI Study.
Consumers Care About People & Planet Tenets
The increasing interest of consumers in sustainable brands is also being followed closely by market analysts so that companies can be aware of the need to match their client's expectations. In fact, a Unilever study says that a third of consumers (33%) are now choosing to buy goods and services from brands they understand are doing social or environmental good. Of the surveyed people, 21% also said they'd choose brands actively working on the sustainability of their packaging – showing that the awareness about global waste is also growing.
A Trends Report study also pointed out that consumers are asking themselves how companies are positively contributing and creating value to the broader community they serve. In this way, employee wages and policies, community support and partnerships or manufacturing methods and practices are often scrutinized by consumers.
According to the same study, when it comes to the environment, stakeholders are also wondering what companies are doing "for" the world, thinking beyond the products and trying to see the bigger picture. They're asking for ecological issues like land practices, animal handling, water and waste control or packaging to be properly managed.
It's The Time For Companies To Become Green, Social and Transparent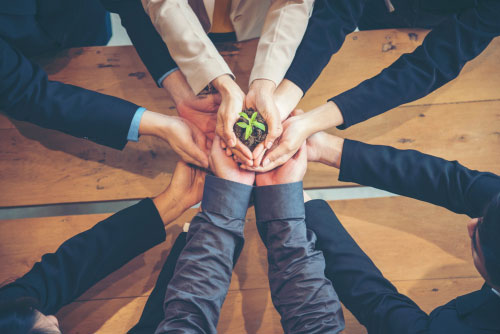 We've seen that consumers are increasingly caring about transparency and that companies take positive actions regarding social and environmental issues. But these organizational changes won't only bring benefits, they can also avoid collateral damage. Why? Because nowadays consumers don't just walk away. According to Accenture's study, they use social networks reach and power to explain why they're doing so. In fact, 63% of the American consumers surveyed by Accenture believe they hold the power to influence brands reactions and stances on issues of public concern. And this power comes from the ability to easily post controversial comments on social media and the freedom to organize and participate in boycotts, actions that might affect companies' reputation and credibility.
Consumers want to be part of the corporate world so why not let them do it and take the best out of it? Lego, one of the companies with the best corporate social reputation, has been doing it for some time. They practice "outside in" open innovation strategies and make greater use of the external brainpower of their stakeholders, allowing, for instance, customers to create new designs for their products. It shows that they care about their stakeholders' opinion and consider it to be valuable, which makes people feel empowered and part of the team.
In the end, we can say companies need to understand and accept that they have a new challenge – to discover their higher purpose, communicate it well and engage the best they can with their clients and other stakeholders. Instead of being afraid of what change might bring, corporate leaders can see it as an opportunity to differentiate, innovate the business and to create more authentic relationships.
Image credits to transparent corporation on Shutterstock, workers assembly line on Shutterstock & green companies on Shutterstock