Published at 2020, February 12th
The EV100 is a global initiative led by The Climate Group. It joins companies looking ahead to the future with the ambition of accelerating the mobility transition via the adoption of electric vehicles (EVs). Its members are committed to taking actions such as electrifying their owned or leased fleets, requiring EVs in service contracts or providing workplace charging at relevant sites, among other pledges.
On their annual insights report, this year published in early February, the Climate Group shared the progress and the concerns of the +60 global businesses taking high chances on electric mobility. Together, these companies have +3.4 million employees, over US$880 billion in revenue and of than half of them (35) are headquartered in Europe. However, the US, Japan, and China are the top markets for charging sites installed.
Together, these companies represent a fleet with +80,000 electric vehicles and around 10,000 charging points for their customers and workers. Their aspirations to fight climate change via the reduction of transport-related emissions, while also helping to reduce air pollution, is something Helen Clarkson, CEO of the Climate Group applauds. But let's take a look at the study's main conclusions.
The Drivers Behind The Growth Of Electric Vehicles' Market
According to EV100, the members' aspirations to reduce greenhouse emissions – considering the transportation industry accounted for around 24% of global CO2 emissions since 2010- is the main driver behind the corporate bet on electric vehicles. This is probably linked to the sustainability and CSR strategies of these companies, whose inexistence seems to be closely linked to reputational risks and can bring harmful organizational impacts in the future.
Another reason why electric mobility is on the rise has to do with these types of vehicles competing with internal combustion engine (ICE) vehicles on cost. This the result of the decline in the price of EV batteries which fell 87% from 2010 to 2019.
The fact that electricity is cheaper than diesel or petrol, along with the smaller maintenance costs of EVs (which are less complex) and governmental incentives or taxes are other reasons why EVs are increasingly more competitive on price.
Electric Vehicles In Business? Yes Please, But With Batteries
If we take a look at the slice of corporate fleet vehicles already electrified by EV100 members, post and delivery businesses have been reinventing their fleets and increasingly using e-cargo bikes to reduce traffic congestion and air pollution. Two-wheelers are also playing and an important role in personal transport – especially in Asia via electric scooters.
Moreover, electric commercial vehicles are the ones being sourced the most, with passenger vehicles staying behind. In fact, EV100 members are also sourcing more battery electric vehicles (BEVs) than fuel cell electric vehicles (FCEVs) or plugin hybrids (PHEVs).
Indeed, things seem to be moving forward in an increasingly electric way. BEVs are the privileged choice of EV100 members' and they account for 91% of all EVs this year. As for plugin hybrids, passenger vehicles remain the ones being sourced the most. Doing the math, and considering there are only 9 types of (passenger) hydrogen vehicles in the fleets of EV100 members, it looks clear companies remain focused on BEVs – a more mature and competitive technology.
EV100 Members Are Betting On Charging Sites For Electric Vehicles
EV100 members' have also been expanding their charging sites for employees and/or customers – which increased by 50% to over 1,100 sites now. Meanwhile, 9,500 individual charging points were deployed (a two-thirds increase). Most of the members offer free charging for employees, while one-third also share this practice with customers. Moreover, +40% of members are using 100% renewable energy.
The number of small and medium electric vans within the EV100 has nearly doubled (at 12,000 now). Also, the number of large electric vans/small electric trucks (4+ wheelers 3.5-7.5 metric tons / 7,000-15,000 lbs) has grown five-fold, from 69 to 372 – the report says.
Nonetheless, heavier commercial vehicles only make up for 1% of the total fleet of the EV100. In fact, according to the members of EV100, commercial vans and heavy-duty vehicles seem to be challenging vehicle segments to bet in from an electrification perspective. Why is that? Because there are circumstantial barriers delaying further progress. Let's understand them better.
The Barriers For Further Growth Of The Electric Cars' Industry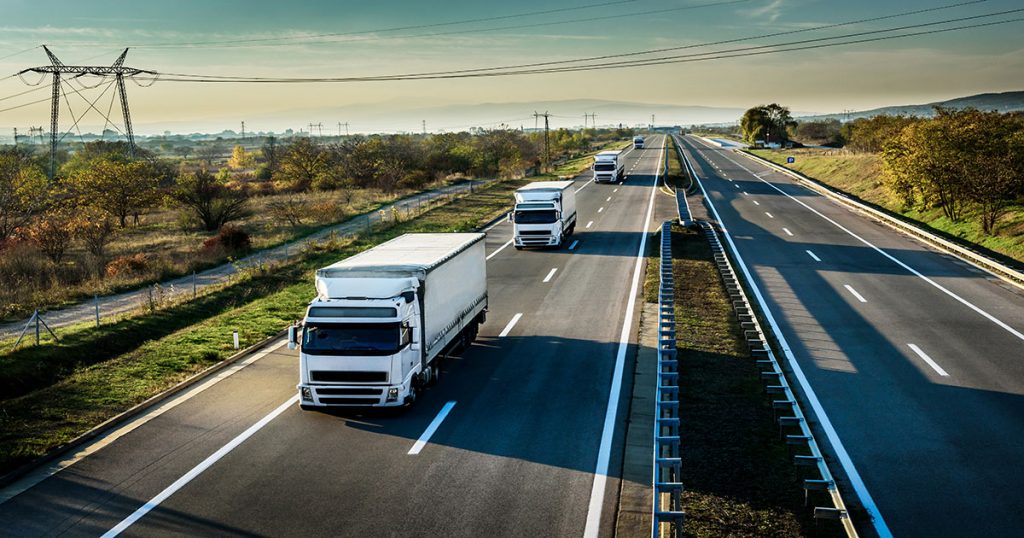 The report by The Climate Group also shows that lack of EV supply is the biggest barrier to fasten progress for 79% of EV100 members – up by a third from last year.
In fact, when it comes to heavy-duty vehicles, on one hand, there seems to be a lack of volume of EV production. On the other, there are companies needing more specific kinds of EVs that "can tow trailers with a hook" or others that can remove large amounts of snow: all of which are difficult to source.
Though these concerns are now lower than they used to, the lack of charging infrastructure still worries 65% of EV100 members. Especially for businesses that involve long-distance journeys, route-based fast charging becomes also a very important issue. That's why the cooperation of both private and public sectors is crucial to reduce the risk of transitioning to electric vehicles, as well as developments on the range capacity of e-batteries.
Businesses Are After Electric Vehicles: A Changing Market And The Need For A Sharing Economy
This report shows that business' and leasing fleet's commitments will mean more than 2.5 million electric vehicles on the roads by 2030. Translated into climate change metrics: it means saving 42 million metric tons of CO2e (the annual emissions of 11 coal power plants).
However, this mobility transition also has its barriers and among them, the lack of EV's supply seems to be the main issue slowing down progress in this field. That's why an excellent communication and engagement between interested parties is crucial to correctly signal automobile manufacturers the direction they should head towards. Together with policies such as making national bans on thermal cars in circulation, further detailing what type of characteristics are desired in electric vehicles is fundamental for an effective supply-demand match in the future.
Finally, it becomes important to remember that without the development of low-carbon electricity grids, the eco-friendly potential of electric cars can be jeopardized. Similarly, the development of the market of lithium-ion batteries recycling is also crucial for the sustainability of electric cars in the long run – as Earth minerals are a finite resource and the incorrect disposal of batteries can be very harmful if a circular economy model isn't adopted.
The bet on the sharing economy of resources rather than owning them will also contribute to a more sustainable electric mobility. The same is true for public transportation rather than cars with single passengers that create traffic and increase air pollution. There's a long way to go. Let's go sustainably, wisely, with flexibility and cooperating.