Published at 2019, March 6th
Good news for the right to repair movement. Because of a recently approved law, household consumer items like washing machines, dishwashers, light sources, displays, and fridges may soon have a longer life expectancy. In early January, the European Union signed new legislation requiring manufacturers to produce longer-lasting products that are easier to repair. But how relevant is this new regulation? And what can possibly be wrong with it?
An e-Toxic World We're Living In: Electronics Keep Accumulating
A recent report from the WEEE Forum says only 20% of global e-waste, or discarded electrical devices, (35% in Europe) is recycled each year. This means that the 48,5 million tonnes of e-waste produced in 2018 (and increasing) will be either buried in landfills, burned or illegally traded. Illegally? You might ask. Yes, because as western world recyclers can't keep up to the challenge, e-waste is sometimes illegally shipped to developing countries where it is easier to handle them in unsafe conditions.
As a matter of fact, e-waste is the fastest growing waste stream in the world; and household items are accountable for half of it. This brings along serious health problems for people and the environment. For instance, there are records of burned e-waste that is linked to breast milk problems in Ghana. There is also a study that found flame retardants in children's toys and consumer goods made from recycled plastics. In Nigeria, 100,000 people are estimated to be working in the informal recycling sector. They often set up e-waste on fire, burning all the plastics to leave the metals exposed – which pollutes the environment and exposes people to toxic fumes.
Unfortunately, a large number of electronic goods are not being properly designed and repaired; and the demand for new electronic goods keeps increasing as they are produced following a linear approach instead of a circular one. Meaning, because there is no way to repair or buy a restored electronic device, consumers are forced to buy new products. This lack of circularity does not, in fact, make much sense. According to a Eurobarometer survey,  consumers would like to buy repairable and durable products instead of new ones. They are also looking forward to getting more information at the point of sale on how devices can be repaired. On the other hand, repairing often seems too complicated and as expensive as buying brand new items. But has this new law changed anything?
Repairing Policies To Fight Electronic Waste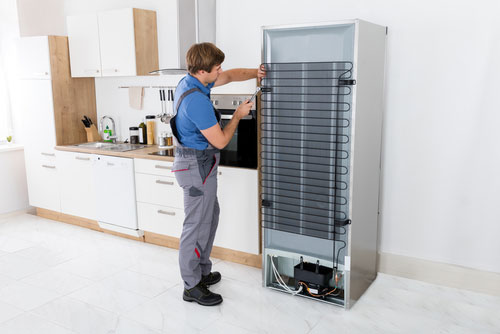 It's important to bear in mind that these new European laws (that many U.S states are already following) aim, firstly, to reduce the environmental impact of appliances. Until recently, according to Mauro Anastacio from EEB, EU's laws on eco-design were mostly focused on energy-efficiency, i.e., on improving both domestic and industrial products by increasing their performance with less energy. But in January 2019, policy-makers approved policies based on a circular economy approach of repairing and recycling. A similar law, that is less restrictive and better for consumers, has already been approved last year in many states in the US. So what is this regulation really about?
Three main conclusions can be drawn from the EU's new ecodesign requirements:
Disassembly: manufacturers need to make sure appliances can be easily disassembled and their components replaced
Spare parts: manufacturers must provide spare parts when key components stop working, within 15 working days
Repair manuals: manufacturers must make repair manuals available to repairs
Yet, although these changes seem positive, green coalitions were expecting more.
Electronic Waste Policies That Could Have Been More Disruptive
There has been some controversy around the document approved by the EU. Some claim the original provisions about resource efficiency and repairability have been weakened due to lobbying pressures. There's even a document showcasing the changes from the original regulation draft in August 2018 to the October 2018 approved draft.
The biggest complaints have to do with repairs that are kept under companies' control as only professional and certified (by the brands) repairers are allowed to receive spare components and instructions. If more people could do it, repairing would get increasingly affordable, more decentralized and accessible. Yet, EU and US manufacturers argue there are intellectual property concerns that could be endangered by piracy schemes. They also say there could be safety risks for independents repairers or consumers.
At the same time, the aim of the provisions seems to have lost its focus (in between drafts) from repairing to recycling. The initial ideas were about making these appliances easy and fast to disassemble (and to re-manufacture) and it's now about making sure components don't explode and can be recycled. So the much-expected changes that'd focus on ecodesign, fixing and reusing seem to have been lost along the way.
A Circular World Where Electronics Are Reused, Please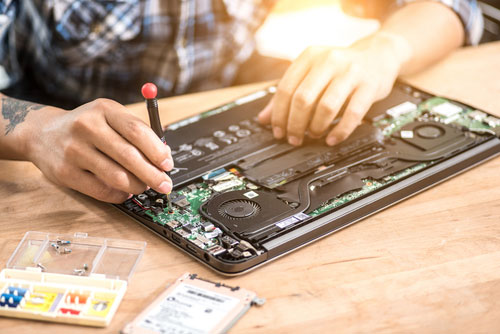 In the end, combating this electronic waste issue means a long road ahead. People are asking for their right to repair and realizing they are buying products that were not designed to last. They want to be able to repair electronic gadgets by, for instance, changing a battery or a broken screen, and not having to pay fortunes to do so (in the case of telecom devices). Denying them this is not only expensive for consumers but it's especially destructive for the planet. The recycling industries aren't able to deal with all of this waste and only 20% is currently being recycled.
There is 100 times more gold in a ton of mobile phones than in a ton of gold ore (the UN says). Recycling these minerals is more eco-friendly and may be economically more interesting than mining – the industry that's expected to grow the most until 2060. Yet, making processes more circular may be hard at the beginning. It will challenge companies' sales, which will create the need to rethink business strategies.
In the end, this new regulation is definitely a good thing but it's clear that it could have been more ambitious. It is not a game changer as they could have already been demanding more circular designs and ways of manufacturing that'd make repairing and re-manufacturing easier.
Isn't it time to increase the world's 9% circularity? Or shall we keep on losing resources on a finite planet that's changing due to climate change and a growing population? For now, it's time to wait and check if national governments implement these policies in their countries. Perhaps, depending on how well these changes are adapted, the second round of policies will be coming? Let's hope so.
Image credits to repair machine on Shutterstock, repair fridge on Shutterstock and electronic repair on Shutterstock