Published at 2019, February 11th
Is Europe walking towards a sustainable 2030? How have the EU27 been doing in terms of sustainable development? What are Europe's challenges and opportunities? What strategies can European countries implement to continue building a better tomorrow? Let's find outA
Europe And The UE 27: A Sustainable Development Path?
The European Commission recently released a reflection paper about Europe's track towards a sustainable future in 2030. The paper's goal is to provide insights and guidance about how Europe has been doing so far regarding sustainable development. In order to do so, the 134-page report outlines the current and future challenges of the EU27, as well as the opportunities these situations bring. After, we are presented with the key enablers that can put the EU in the sustainable development track by 2030. But before all of this, we are invited to take a look at the EU's performance on the sustainable development goals (SDGs).
The authors start by giving the UE a good score for its efforts on the sustainability transition. From a global perspective, 7 of the UE27 member states are among the top 10 in the global SDG Index ranking and all of the 27 are in the top 50 (out of 156). At the same time, Europe has the highest score on average for the SDG1 of ending poverty and 2nd highest score when it comes to ensuring healthy lives and promote well-being for all. Perhaps this connected with the fact that 9 out 20 of the happiest countries in the world are European?
Nonetheless, when it comes to protecting oceans, conserving marine resources and having sustainable consumption and production patterns, the EU 27 state members are not doing so well. So it is necessary that each state starts acting towards ending global warming and reducing its effects on the ecosystem services and on biodiversity. At the same time, fighting inequality and disparity among countries is important. This is seen as a way of increasing social cohesion and political stability. But what are Europe's most pressing challenges?
The 4 Big Challenges Of The EU 27 For A Sustainable Europe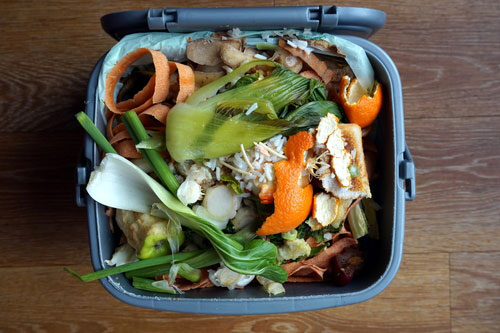 The European Commission's report brings 4 main challenges to the sustainability table. One is about accelerating the transition to a more circular economy. Today, only 9% of the world is circular and the OECD predicts the global use of materials might double to nearly 167 Gigatonnes in 2060. Today, humankind is consuming a number of resources equivalent to 1.7 Earths. These are unsustainable numbers. The circular economy is presented as a great solution to reduce GHGs, create 1 million new jobs and foster economic wealth.
Simultaneously, there is room for improvement in the food production system. Although Europe has been making progress reducing GHG emissions by 20% and nitrate levels in rivers by 17,7% since 1990, a lot remains undone. The environment still needs protection and 20% of food is still going to waste. As a result, imbalances across the entire food chain need to be tackled using circular economy principles and producing innovative, healthy, environment and animal welfare-friendly, safe and nutritious food. It could create 200 million jobs by 2050 and an economic value above €1.8 trillion by 2030. Not to mention the chance to restore natural resources, reduce GHG and make the system more resilient to climate change.
The transition to clean and low-carbon energies is also an opportunity for the UE. Although Europe has committed to a 20% and 32% renewable energy grid by 2020 and 2030, respectively, state members are asked to look beyond. For example, thinking about reducing fossil fuel imports, facilitating cross-border energy trades, improving building's efficiency, investing in greener transports and digitalizing cities with shared services are ways of planning a more sustainable future. As a result, apart from economic savings in the UE, 900,000 jobs can be created in renewable energy.
The last point the report develops has to do with the transition to a fairer society. This includes (and is not limited to): creating more decent jobs, promoting social rights, cohesion, and progressing in a way that leaves no one behind, and offering equal opportunities to all. This means, for instance, that health systems need to become more accessible and modernized, or, the potential of abandoned rural areas need to be developed. As a result? Well, there'd be better education and working conditions, rural development and social inclusion. But what tools are really needed to overcome all these challenges and guarantee sustainable development?
Facilitators For The European Transition To A Sustainable Future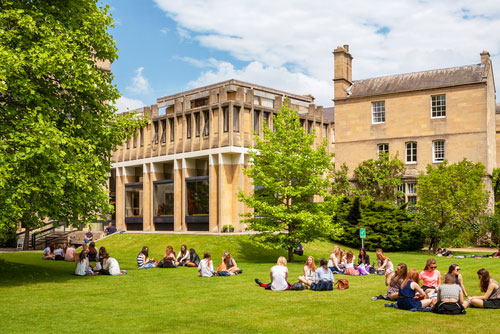 Some key facilitators in making Europe's transition towards a sustainable 2030 are heavily discussed. Education, science, technology, research, innovation, and digitalization are first addressed as areas whose development is key to creating a sustainability culture. Building green schools and campuses, teaching the SDGs, empowering people with digital skills, and improving the EU's R&D on A.I. are some of the examples mentioned.  Pricing and taxation in finance are also discussed. They need to be re-designed to include environmental and social costs in order to make sustainable products more interesting (for investment) and affordable (for consumers).
The importance of Corporate social responsibility (CSR) is referred to as crucial, as well. Businesses need to find their purpose, become more transparent about their operations and create new, long-term value for everyone. From another perspective, open and rules-based trade is also mentioned as a great tool to increase prosperity. Here, the belief is that using multilateral institutions for multi-trade agreements are extremely important in order to reach global standards that will allow for a sustainable world in the future. Good governance and better-regulated principles based on democracy and fundamental rights like justice, peace, and human dignity will help bring such a future.
Before presenting the pros and cons of different scenarios where the UE enforces sustainability action on member states, the report discusses one last key facilitator. It is about Europe's need to pursue global peace. Such peace will ensure its own safety and global cooperation in tackling climate change, as well as its help in growing the world's economies more sustainably. As a region that has been able to sustain peace within borders and is making positive progress on the fight on climate change, Europe's ability to help others in these quests seems quite reliable. As for what will really happen by 2030? Despite all forecasts, it is hard to know for sure what will come. It will surely depend, for Europe and the whole world, on the progress made in politics, businesses responsibility, and consumer awareness.
Image credits to food waste on Shutterstock, green college on Shutterstock and Europe on Shutterstock