Published at 2020, October 30th
What are the most reputable American companies in 2021? Which organizations have been able to differentiate and get the best CSR scores, reputation-wise?
The Top American Companies with the Best CSR Reputation
Forbes and JUST Capital recently released the 2021 Just 100 List. A comprehensive ranking with 100 of the most-just American companies that are disrupting broken systems and reimagining new ways of doing business.
A quick and important reminder: this ranking doesn't necessarily show the companies effectively doing the best job in protecting the environment or contributing to a fairer, more equitable society. Sorry. For that, you should keep an eye on certified B Corporations and companies' sustainability reports.
Instead, this (perception) ranking features the companies doing a good job at engaging their stakeholders and sharing with them their positive practices – whose effective impact was not analysed for the ranking's purposes.
America's Corporate Reputation: From Profit to People and Planet
The days of growth at all costs are gone and companies are nowadays judged by how they treat workers, customers, communities, shareholders and the environment. It's not me who says it. That's how the Most Reputable Companies 2021 report, brought together by Forbes and the Reputation Institute, boldly starts.
There are increasingly more data backing this up and showing how consumers are more likely to buy from companies perceived as transparent and eco-friendly. In fact, according to the Consumer Content Report from Stackla, 86% of consumers consider a brand's authenticity is fundamental to the purchasing decision. A figure that grows up to 90% when considering millennials only.
But show me what matters: what are the most reputable companies in the United States in 2021, you are probably wondering. Without further due, here they are.
The 10 Best, Most Reputable Companies in America in 2021 Are:
The 50 Best, Most Reputable Companies in America in 2021
After the top 10 most reputable companies in America in 2021 according to Forbes and the Reputation Institute, the following publicly-traded companies better perceived by the public as doing a good job protecting the environment and society are:
(11) IBM, (12) Bank of America, (13) Mastercard, (14) Anthem, (15) Target, (16) HP, (17) Cigna, (18) Workday (19) Procter & Gamble, (20) Synchrony Financial, (21) Facebook, (22) Ecolab, (23) General Mills, (24) PepsiCo, (25) Best Buy, (26) Paypal, (27) Visa, (28) General Motors, (29) Medtronic, (30) Merck & Co.
(31) Citigroup, (32) Hartford Financial Services, (33) Accenture, (34) Hershey, (35) Dell Technologies, (36) Capital One, (37) Ford Motor, (38) Boston Scientific, (39) United Parcel Service, (40) Baxter International, (41) Keysight Technologies, (42) Verizon Communications, (43) PNC Financial Services, (44) Intuit, (45) Johnson & Johnson, (46) Hewlett Packard Enterprise, (47) Edwards Lifesciences, (48) Nielsen, (49) Comcast, (50) Walmart.
And how were they ranked? You might wonder. Well, Forbes and Just Capital evaluated 928 of the largest publicly-traded companies in the United States of America (the Russell 1000 minus REITs and pending mergers).
Moreover, Just Capital extracted data from public reports, company surveys and crowdsourced repositories. They then weighed the data based on what a survey of more than 110,000 Americans indicated were the most important aspects of business behaviour: treatment of workers (41% weighting), community (21%), customers (15%), shareholders (15%) and the environment (9%). And so the ranking was born.
Limitations and Improvement Suggestions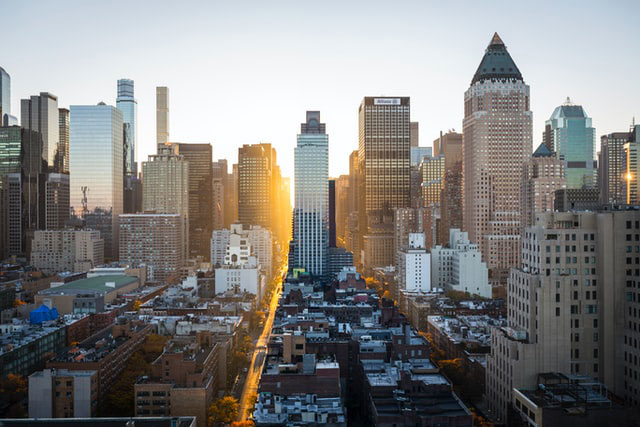 The report leaves behind smaller companies that are not publicly-traded and whose reputation (not to mention effective action) may be extremely high too. Plus, the fight doesn't seem very fair either: it makes sense that larger companies with larger budgets have more tools and resources to reach their audiences with their farewell messages. That doesn't mean some local small electronics shop known by only a few people has a lower reputation than a large tech giant.
Ultimately, reaching more people doesn't necessarily mean companies are doing a good job – and isn't that more important than reputation alone? Don't get me wrong – these companies are most likely doing good and improving their business structures in ways that better protect the environment and add value to a broader range of stakeholders. Also because not doing also means losing competitive advantage, which becomes increasingly evident when we look at the growth of sustainable investing and the number of companies now disclosing non-financial information.
But in a way, the ranking seems unfair since it displays a comparison between companies working in totally different sectors. Perhaps an intra-sectorial comparison including smaller players disclosing ESG intel could be an interesting extra effort for future editions. Also, for consumers looking to find out more about the "winner" companies, there's no much information available to look at – compared to previous editions of the ranking where they dug a little into some of these companies main social and environmental stances.
Ultimately, this ranking evaluates words more than actions. Look for these companies' sustainability reports and draw your own conclusions: which, again, will most likely be good, but this ranking model ends up encouraging some kind of competition which is unfair for the reasons mentioned above. Look for B corps and whether websites show sustainability as a section that's running parallel to the business, or it is actually embedded throughout companies' activities. Words and commitments alone in the pursue of reputation (aka greenwashing) count little for the transition to a more sustainable world – dig deeper and follow the metrics. Rankings are simply… rankings.
[Photos by Patrick Tomasso and Photo by ben o'bro on Unsplash]