Published at 2021, March 23th
Since the PACTE Act came into effect in May 2019, more than a hundred French companies have already worked on developing a mission (purpose). Given the environmental, societal, and climate transitions that we're going through, which require us to rethink the role that businesses play, the Pacte Act offers companies a strategic opportunity to accelerate their positive transformation and their contribution to the common good.
In late February, Bonduelle revealed its own mission: "To inspire the transition toward a plant-based diet to contribute to people's well-being and planet health." Although Bonduelle is not currently seeking recognition as an entreprise à mission (mission-led business), its mission, the result of an exhaustive internal process designed to keep pace with social and climate-related developments, will now guide all of its decisions and activities. But what exactly is a mission? How did Bonduelle develop its own? How involved can employees be in this process? Find out all the answers to these questions with Anne-Sophie Gougeon, Bonduelle's Sustainable Development Manager.
What exactly is a mission?
Under the Pacte Act (or the "Action Plan for Business Growth and Transformation"), the role that companies play in society has been reworked in order to give them the resources they need to innovate, transform, grow, and take greater consideration of sustainable development issues.
Far from being an abstract philosophical exercise, the mission represents a real strategic direction for the company, a forward-looking foundation designed to align stakeholders around a common vision, starting with managers and employees. This mission is an immutable core around which the organization will evolve over the years, through crises and changes in the political and economic landscape.
Bonduelle has taken this opportunity to reformulate its mission. In 2012, during a strategic and forward-thinking exercise, Bonduelle had already formulated its vision. At the time, our objective was as follows: "to be the world reference in 'well-living' through plant-based foods." The company, which was already aware of the big role that food plays in major contemporary issues, has since noted a gradual change in these issues and the new societal expectations that have emerged since this objective was formulated nearly 10 years ago.

Today, in line with internal developments on these issues and our desire to obtain B Corp certification, we are updating this objective in order to better adapt to a rapidly changing external environment, where climate issues are a central concern, consumer behavior is constantly changing, and citizens are demanding concrete action. Although Bonduelle is not currently seeking recognition as an entreprise à mission, this process has nevertheless strengthened a resolve that was already present within the company.
Our vision is based on three major observations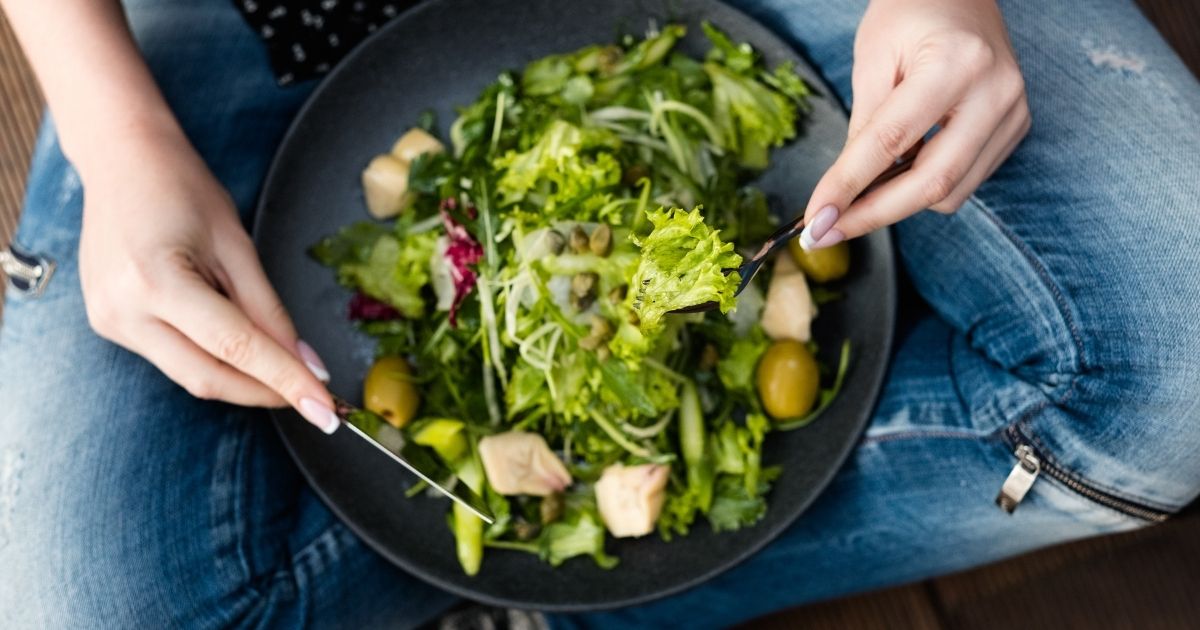 Human well-being is intrinsically linked to the health of our planet
Our dependence on nature is not limited to food production. Natural ecosystems provide other services essential to our survival, producing water, fiber, and other raw materials that keep our economies going. They help regulate the climate and air quality, facilitate the absorption and recycling of waste and harmful emissions, fight the spread of diseases and parasites, etc.
However, land take and soil depletion, tropical deforestation, ocean and river pollution, climate change, the overexploitation of resources, biodiversity loss, and the widespread use of pesticides are all elements that now endanger nature and its ability to provide us with these services that are essential to our existence and quality of life. It is our collective and individual duty to respond and protect our environment.
Feeding people sustainably is a challenge
Food is one of the major issues of our time: we need to be able to meet the needs of a growing population, while limiting humanity's ecological footprint, which is closely linked to food. Indeed, food systems upstream and downstream (from the farm to the garbage can) account for one third* of greenhouse gas (GHG) emissions.
A healthy diet is also a key factor in maintaining longevity, as the two main risk factors that reduce life expectancy are malnutrition and dietary risks.
* WWF, Bending the Curve
Plant-based food is the solution
For our own health and the good of the planet, the data consistently shows that our diets need to evolve. The risks mentioned above demonstrate the need for a predominantly plant-based diet.
In our opinion, the time has come for a plant-based revolution to ensure the well-being of current and future generations and ecosystems.

Why develop a mission?
Bonduelle's reworded mission, "To inspire the transition toward a plant-based diet to contribute to people's well-being and planet health", will guide all of the group's decisions and activities. This mission allows us to position ourselves on an issue of societal interest, beyond the boundaries of a conventional company and the mere production of plant-based foods.
In light of the observations discussed above, we believe that Bonduelle is perfectly positioned to meet these challenges. Because of the nature of our business, Bonduelle is uniquely qualified to encourage consumers toward a more plant-based diet and positively influence our culinary culture. In addition, thanks to Bonduelle's strong ties with the farming community, we are a link in the value chain and hope to work alongside our farming partners in order to transition to innovative and environmentally restorative practices.
Our mission isn't just a CSR, human resources, or marketing tool, nor is it a simple selling point. It is a combination of all of these things. Each business line should be able to incorporate it and use it as a guideline. We hope that it will enable us to mobilize our teams around an ambitious corporate project.
Finally, one significant and particularly valuable asset for Bonduelle is our push to translate this mission into action. This process will allow us to become a positive-impact company, i.e. a company for which profit generation is not a goal in itself, but a way to resolve societal and environmental challenges. A positive-impact company is an organization that is outward-looking and focused on all its stakeholders. It is an organization that takes into account the entirety of its environment when making decisions or changes. Stakeholders have also been an essential element in developing Bonduelle's mission.
Involving all stakeholders: a necessary step for developing an effective mission
A mission should lie at the intersection between what allows a company to make a profit, what it's good at, what the world needs, and what the company is best able to address. Otherwise, there is a risk that the company will miss the essence and the point of what it's doing. Aristotle said, "Where your talents and the needs of the world cross, there lies your vocation." It is exactly this vocation that a mission tries to explain.
At Bonduelle, after working with shareholders and management to align them with the elements of this vision and the underpinnings of our mission, we expanded this process to include other key stakeholders. We felt it was essential to reach out to internal and external stakeholders when developing our new mission, so that they could respond and scrutinize the major strategic directions that will enable Bonduelle to deliver on its commitments.
Internally, a representative sample of 700 employees was randomly selected and asked to give their opinion on a series of questions related to the group's vision, after being informed of the environmental and social issues surrounding food. We felt it was important to start by raising awareness on the issues Bonduelle wishes to address. This deliberation phase allowed us to gather opinions on how Bonduelle could respond to the vision given. Employees from all geographical areas and business lines were able to give their opinion on the relevance of the final mission, both as employees and as citizens.
Externally, we updated our materiality analysis in order to better understand the challenges that are important to the company's stakeholders, in addition to the deliberations on the new mission. With our teams, we were able to conduct our interviews with this mission in mind, which allowed us to better understand the expectations of our stakeholders, namely our customers, suppliers, environmental NGOs, expert researchers on the food transition, environmental management specialists, B Corp companies, etc.
The main challenge for any company is whether it can take into account all the expectations of these stakeholders and get them to sign onto its mission. At Bonduelle, one of our goals is to motivate our 14,600 employees to become ambassadors for this mission, to exemplify it in their daily work.
While a mission offers a number of appealing opportunities, it needs to be considered collectively to ensure it is appropriately defined. Reaching out to stakeholders, as Bonduelle has done, is an almost mandatory step, and we strongly recommend it to any company wishing to adopt this approach.
The mission is a relatively new issue. This is a strategic exercise, not a communication initiative. For Anne-Sophie Gougeon, it is important for all stakeholders to understand that a mission represents a window into the future, and that it guides the company through a challenge that is as high as the stakes – and one that we must all meet together.
Keep up with the latest CSR news from the Bonduelle Group.