Published at 2020, October 29th
What are the solutions to today's highly complex, interconnected and global problems? Many answers to this question would be valid. But when a group of +25 leading-edge scientists comes together, reaches consensus and comes up with 10 action points – we should give their answer some credit, right?
What Is the Bioeconomy? And What the Solutions to Today's Global Problems?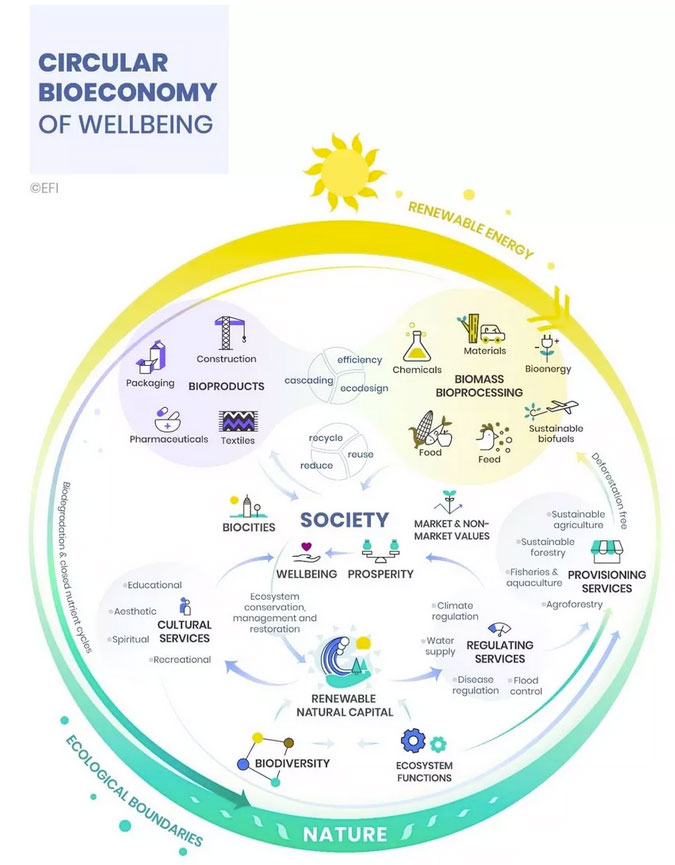 A new study published by the European Forest Institute (EFI) calls for collective action to put nature at the heart of the economy and set the world on a sustainable path. Led by EFI Director Marc Palahí and co-written by a multidisciplinary team of +25 authors, the 10-Point Action Plan for a Circular Bioeconomy of Wellbeing puts together the latest scientific insights and breakthrough technologies and offers specific solutions and pathways to solve today's most eminent global challenges.
The report focuses on the topic of the biocircular economy. And what is the circular bioeconomy? The circular bioeconomy is a conceptual framework for using renewable natural capital to transform and manage our land, food, health and industrial systems, with the goal of achieving sustainable wellbeing in harmony with nature. But how, exactly?
Creating a Circular Bioeconomy To Tackle Global Challenges
The publication with a foreword by HRH The Prince of Whales, whose Sustainable Markets Initiative helped bring to live together with Sitra, a Finnish Innovation Fund, sets out 10 main action points.
Addressing them is fundamental to achieve a circular bioeconomy based on a synergistic relationship between economy and ecology. And as well to help solve what John Elkington, known as the grandfather of sustainability and author of Green Swans: Regenerative Capitalism, would call today's wicked problems.
10 Steps to Develop a Circular Bioeconomy
Focus on sustainable wellbeing
Invest in nature and biodiversity
Generate an equitable distribution of prosperity
Rethink land, food and health systems holistically
Transform industrial sectors
Reimagine cities through ecological lenses
Create an enabling regulatory framework
Deliver mission-oriented innovation to the investment and political agenda
Enable access to finance and enhance the risk-taking capacity
Intensify and broaden research and education
Focusing on Sustainable Wellbeing, Protecting Biodiversity and Delivering Prosperity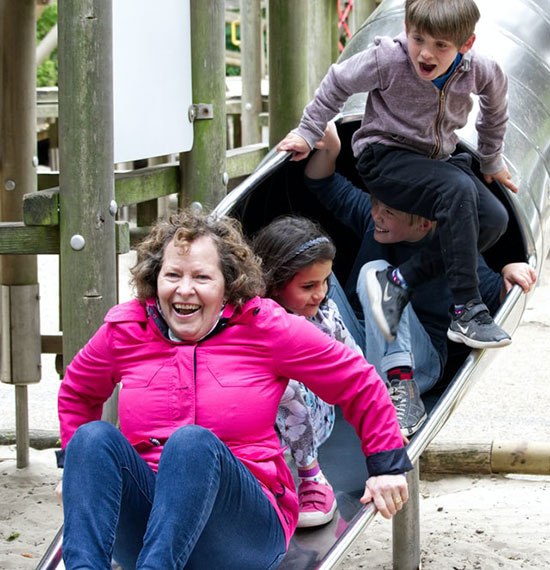 Today's fossil-based economy is addicted to growth, much because of debt mechanisms and centralized money emissions. This unsustainable growth and currency systems need to be rethought – something the SEEDS project is already greatly working on. Put shortly and rephrasing authors and economists like Mazuccato or Raworth, today's success indicator (GDP) needs to be replaced by indicators that account for the natural capital and human wellbeing.
At the same time, as Attenborough magnificently stresses in his latest documentary A Life On Our Planet, it is fundamental that we rewild the planet and foster more species-rich systems. And of course: protecting today's (super-reduced percentage of) biodiversity is critical too. And becomes easier if local communities are actively engaged and able to manage, protect, regenerate and get an income out of natural territories while sharing resources and infrastructures.
All together, this will help create a positive feedback loop that will likely lead to holistic management practices in systems like food production, land regeneration and health. The first system – food – is particularly relevant and urgent to tackle since it is responsible for 21-37% of global GHG emissions. Also, despite food production being a major driver of deforestation and soil depletion, there is still widespread food insecurity and malnutrition. We need to do differently: watch Kiss the Ground: Regenerative Agriculture to better understand how.
Circular Cities, New Policies and Purposeful Innovation
Equally fundamental is to tackle Industry impacts, which are accountable for around 30% of all GHG emissions – see our piece Understanding The Basics About Who's Polluting and How for more information on the topic.
It is then urgent that products become resource-efficient, circular and as-infinitely-as-possible produced and recycled using renewable energy. To foster and accelerate these transformations, policy frameworks at different scales play a crucial role, particularly when it comes to implementing or withdrawing certain incentives and subsidies.
It is common that GHG emissions, either coming from the Industry, from food, transport, electricity or others, are accounted for in the place where the consumption of most manufactured products and services happens: within cities. So if you needed one, take this as the motto for the need of reimagining cities through ecological senses.
Particularly relevant are the ideas of shifting to biomaterials for the volume of new housing required in the future, reducing the number of materials that'd increase the amount of GHG released by cities. Nature-based solutions such as vertical green walls or aquaponics, together with the use of biomimicry techniques, can therefore have an important positive impact on the health of urban populations while reducing the urban heat effect.
Purposeful Innovation, Sustainable Risk and a New Education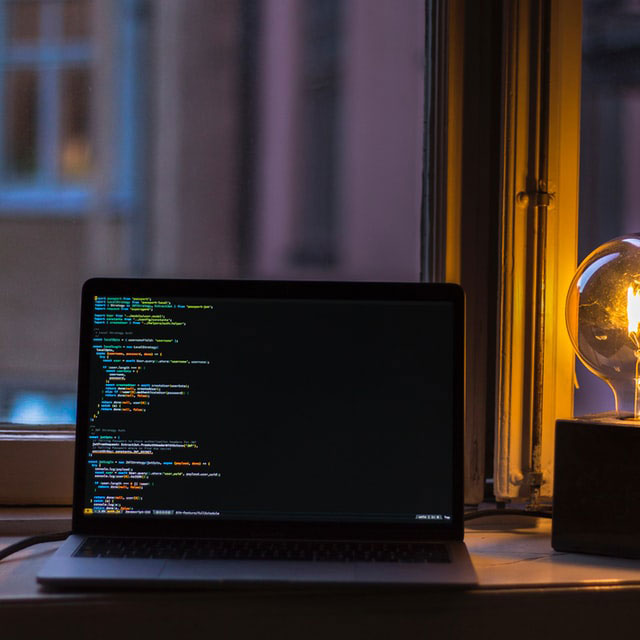 Sectoral research and innovation are not enough to accelerate and scale up the circular bioeconomy at the necessary pace, the report states. Hence why it is so important that different public and private actors from different sectors and disciplines (from bio-, nano-, digital, robotics, business, etc) collaborate and co-create solutions, united by a common purpose and using nature as a guide.
Developing such innovations requires massive investments and instruments to minimize and share the risks involved, as well as reducing the difficulties faced when entering these (often new) markets. Access to finance represents a huge challenge, especially for the growth and late-stage projects, and companies with higher capital needs. Hence the importance of green bonds, as well as international and national funds and public-private partnerships.
Lastly, the study published by the European Forest Institute speaks of the need to combine technology and engineering with complex systems thinking and make great efforts to integrate social and human aspects. In this way, transdisciplinary research integrating sustainability science, climate research, ecology, biology, agriculture, forestry, economics, sociology, political sciences, psychology, human health and epidemiology, as well as many others – such as traditional, timeless knowledge, wisdom and practical skills – is deeply needed.
Ultimately, like HRH The Prince of Wales stresses in the foreword, " it is time for leaders, across all disciplines, to step forward, be bold in their ambition and demonstrate what is possible so that others can follow." May we be able to (re)design our institutions and connect with one another following the fundamental idea Bregman so wisely puts out: that Humans are intrinsically good. And together, trusting and collaborating, may we be able to co-design the solutions so urgently needed for a sustainable future.
[Photos by NASA, Vincent Wright and Oskar Yildiz on Unsplash]