What is sustainability? What does it mean? What are the principles and pillars behind sustainability? What examples of sustainability are there in areas like technology, agriculture, the workplace, business, or transportation? How is sustainability connected with supply and demand? Find the answers to these and further questions right below.

What Is Sustainability?
There is no universally agreed definition of sustainability. In fact, there are many different viewpoints on this concept and on how it can be achieved.
Etymologically, the word sustainability comes from sustainable + ity. And sustainable is, for instance, a composition of sustain + able. So if we start from the beginning, to <sustain> means "give support to", "to hold up", "to bear" or to "keep up".
What is sustainability, then? Sustainable is an adjective for something that is able to be sustained, i.e, something that is "bearable" and "capable of being continued at a certain level". In the end, sustainability can perhaps be seen as the process(es) by which something is kept at a certain level.
Nonetheless, nowadays, because of the environmental and social problems societies around the world are facing, sustainability has been increasingly used in a specific way. Nowadays, sustainability is usually defined as the processes and actions through which humankind avoids the depletion of natural resources, in order to keep an ecological balance that doesn't allow the quality of life of modern societies to decrease.
In this way, the term "sustainability" has been broadly applied to characterize improvements in areas like natural resources overexploitation, manufacturing operations (its energy use and polluting subproducts), the linear consumption of products, the direction of investments, citizen lifestyle, consumer purchasing behaviours, technological developments or business and general institutional changes. As long as an action causes little, less, or no harm to the natural world – under the belief (not always ensured) ecosystems will keep on operating and generating the conditions that allow for the quality of life of today's modern societies not to decrease – someone is often claimed to be sustainable.
Daniel Christian Wahl, author of Designing Regenerative Cultures, defends sustainability refers to sustaining the underlying pattern of health, resilience, and adaptability that maintain this planet in a condition where life as a whole can flourish (more about regenerative cultures at the bottom of this piece). And that for this to be possible in the long term, the way modern societies organized shouldn't be sustained, but rather re-designed using a regenerative perspective (more about the regenerative movement ahead).
Definition of Sustainability and Sustainable Development: What's the Difference?
The views on sustainability seem to have a stronger focus on the present moment and on keeping things above a certain level. By its turn, sustainable development focuses more on a long-term vision. In fact, sustainable development has a universally agreed definition that was first written in the Brundtland Report (aka Our Common Future), written in 1987.
By adding the concept of <development>, sustainable development means not only that humankind should satisfy its current needs without compromising the ability of future generations doing the same. Along with it also comes an idea of societal progress and an increase in quality of life across the globe.
That's why an agenda for 2030 with 17 sustainable goals (SDGs) was adopted by the UN members in NY in 2015. Among them are goals such as ending poverty and hunger, ensuring good health and well-being for all, providing quality education or achieving gender equality.
Principles of Sustainability: the 3 Pillars of Sustainability
What is sustainability? The principles of sustainability are the foundations of what this concept represents. Therefore, sustainability is made up of three pillars: the economy, society, and the environment. These principles are also informally used as profit, people and planet.
John Elkington, author of Cannibals with forks and co-founder of the sustainability consultancy firm SustainAbility and Volans (a think tank to help solve the world's wicked problems), was one of the first people to integrate these 3 principles. He argued companies should start considering this triple bottom line so that they could thrive in the long run (more info about the triple bottom line in our article: sustainable development).
Also known as the grandfather of sustainability, Elkington's most recent book (2020) Greens Swans: Regenerative Capitalism addresses precisely the need to re-design businesses and the economy, and the opportunities and risks the absence of such change might bring on the short run.
At the same time, consumers and citizens unsatisfied with the long-term damage (both on wealth distribution and on the environment) caused by corporate short-sighted focus on short-term profits, have turned sustainability into a mainstream concept able to ruin a company's reputation and profits if unaddressed. Today, sustainability is often spoken of with regard to climate change, which threatens life as we know it as is being largely caused by industrial practices. That's one of the reasons why today many companies have corporate responsibility (CSR) strategies.
Coronavirus and Sustainability: Bad For Climate and the Environment?
Some news channels are sharing the positive effects the new coronavirus outbreak is having on the environment and climate. However, unfortunately, coronavirus is likely bad news for ecology in the long-term because it is tied to a dysfunctional economic system. We explain why, here.
Coronavirus And Being Sustainable At Home
During these uncertain times, we can't forget about the climate crisis. We will gradually add our new pieces connecting sustainability with the current coronavirus outbreak. You can also make sure you don't miss a beat by subscribing to our monthly newsletter ??
From Sustainability to Regeneration
While sustainability is certainly a trendier concept, there's another one that's quickly gaining ground: regeneration. Regeneration takes sustainability even further, acknowledging modern societies' lifestyles don't have to be sustained for generations to come.
First, because the structures that allow such conditions are incompatible with the way Nature creates Life (they are economy-oriented, which is often opposed to being nature-oriented). But also because humans have damaged the planet to such an extent that stopping to do harm wouldn't be enough to recover ecosystems are the percentage of biodiversity to keep them running – we need to enhance and facilitate the conditions in which Life can flourish and ecosystems can recover and become resilient.
The Regenesis Group speaks of Regenerative Development as working to reverse the degeneration of ecosystems through harmonizing human activities with the continuing evolution of life on our planet. Under the premise, we humans are part of Nature and that our relationships, institutions, and processes should be more like Her – Gaia Education has many physical and online training programs available.

Examples of Sustainability: A Long-Term Vision
Sustainability encourages people, politicians, and businesses to make decisions betting on the long term and taking future generations into account. In this way, acting sustainably encompasses a temporal framework of decades (instead of a few months or years) and considers more than the profit or loss involved in the short run. A couple of different examples of sustainability depending on the industry can be found right ahead:
Technology: Examples of What Is Sustainability In Technology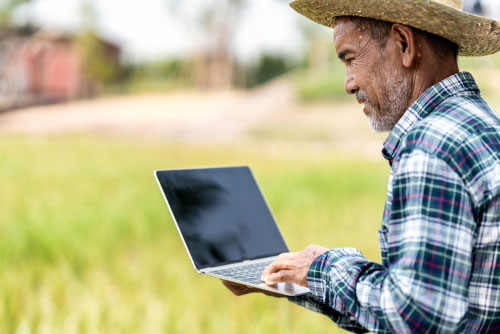 The use of electronic devices is growing every day. Nonetheless, these devices are made of Earth minerals extracted by the mining industry. Mining can be a very polluting industry and the development of new sites certainly has an impact on deforestation.
Therefore, being sustainable in the tech field has a lot to do with using your devices for a long period – so if you want to be sustainable resist you must resist switching your smartphone every other year! It is also about making sure you get disposed of them in a responsible way as can be very polluting if not handled properly.
Soon, sustainability in technology will also be about how the (mostly) lithium-ion batteries of electric cars and solar panels will be disposed of. Companies focusing on recycling these batteries and building products whose core car be maintained and replaced for a new battery will also be the ones at the forefront.
Transportation: What Is Sustainability In Transportation?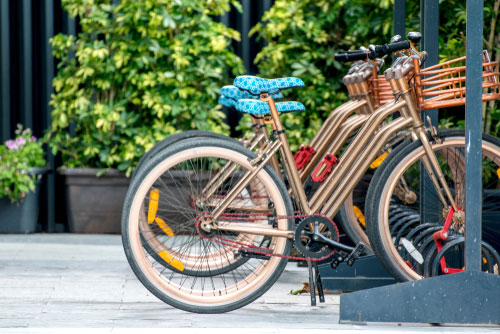 A report from the IPPC says 14% of all greenhouse gas emissions come from transport and most are mostly due to passenger cars. Yes, contrary to what many believe, planes, cargo ships or even trucks aren't the main contributors to CO2 emissions and are cars can assume much of the blame. So unless someone is driving a car with 4 or 5 passengers, taking public transportation, especially trains but also buses, are more sustainable choices. And if one can simply walk or cycle it'd be even better.
Today, there are even more sophisticated solutions to reduce the pollution caused by moving around. At a vehicle level, the popularity and industry development of alternatives like electric cars (or even hydrogen cars) or electric scooters are growing at a high rate. At the same time, solutions like carpooling, where through which drivers can get their cars empty and save some money (and pollution) are great alternatives. Not to mention the fact that more companies are letting their employees working from home or remotely, allowing them to save polluting kilometers.
Zero Waste As An Example Of Sustainability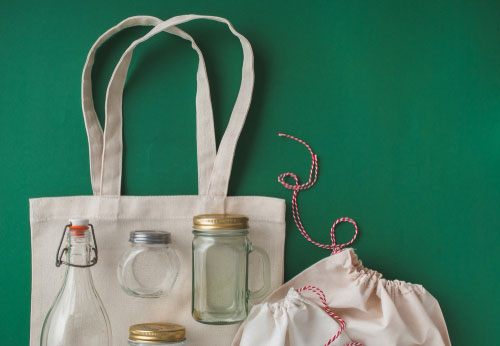 The zero-waste movement is a lifestyle that encourages people to use all types of resources in a circular way, just like the natural world does. Therefore, the ultimate goal of this philosophy is to avoid resources to follow a linear route and end up as trash in the oceans or landfills. For this, people must refuse what they don't need, reduce what they're getting, reuse it and recycle or compost it.
Linked with this lifestyle is also a minimalist way of living, where people are often invited to leave behind and refuse what they don't need. The movement is also very well known by people taking their own bulks to shops to buy commodities such as chickpeas, rice, or liquid soap. The goal is clear: not to take any trash home. And so is the enemy: plastic.
Food and Agriculture: Examples of Sustainability In the Food Sector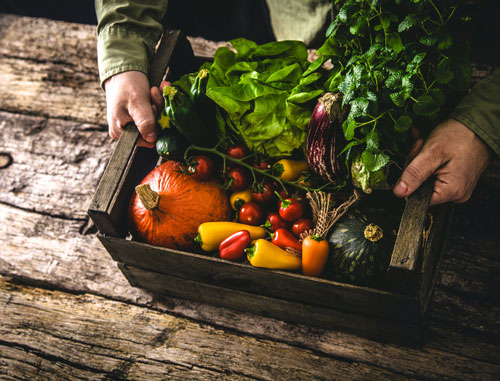 A company that tries to grow its crops by not using (or using few) toxic pesticides, focusing instead on organic farming and biomimicry practices is certainly a less polluting one. If it pays fair wages to its employees and manages to still be competitive on the market, it is then being responsible when it comes to profit, people and planet.
[Image credits to sustainability Earth on Shutterstock, responsible business on Shutterstock, ecosystem services on Shutterstock, sustainable fashion on Shutterstock, technology on Shutterstock, bike on Shutterstock, zero waste on Shutterstock, factory pollution on Shutterstock and supply-demand on Shutterstock + Photo by Blake Richard Verdoorn on Unsplash]